Loft Conversions Harrogate, Leeds and throughout Yorkshire
Loft conversions are becoming increasingly popular as people look to increase their living space without the enduring the pain of moving house. If you are looking for loft conversions Harrogate contact H&S Construction today.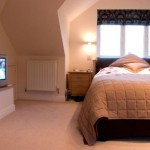 Our in-depth knowledge of the latest building regulations allow us to advise at an early stage if a loft conversion is possible, however most are. The two most critical areas for loft conversions are the head height in the proposed living area and the space available between the treads and ceiling when the position of the staircase is being considered. As with any building projects, our builders take the time to consider the impact of the conversion on the existing property and therefore try to source materials that are sympathetic to the current style – a good loft conversion should look like it has always been there.
View our loft conversions harrogate builders photo gallery below